ForaCare Inc.
Regular price
$1.50
Sale price
$0.99
Unit price
per
Sale
Sold out
FORA Sterile Lancets 30 Gauge, 10 Lancets (Compatible with FORA Lancing Device)
With a tri-bevel point and a superfine needle, these lancets make blood collection a smooth and comfortable process. The lancets are compatible with the FORA Lancing Device, ensuring accurate and consistent results every time. Each pack contains 10 sterile lancets. The lancets are X-ray irradiated for efficient sterilization, inactivating any bacteria and microorganisms present. The lancets are designed for single-use only and can be easily discarded after use. 
30 gauge
10 count/bag
Easy to use and grip: after inserting it into the lancing device and twisting off the safety disk, it can soon be ready for the test.
Superfine needle: suitable for blood collection, and the tri-bevel point ensures a smooth process.
X-Ray Irradiation sterilization: efficiently inactivates bacteria and microorganisms, making the needle safe and reliable.
Polyethylene covered: let the lancets in an airproof condition.
NOTE: Single-use only
Share
View full details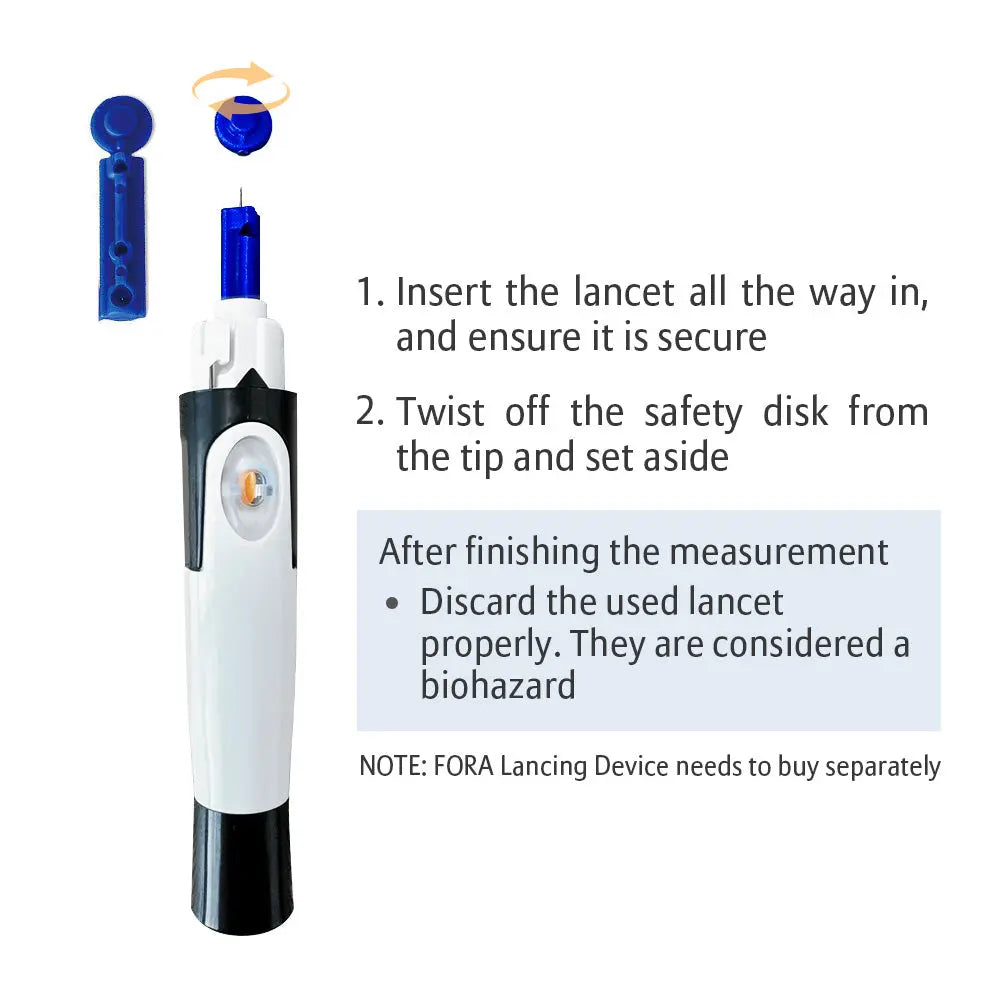 Great, instant customer service

Any problems with choosing and ordering products? Our customer support is always helping to meet
your needs!

Customer-oriented, cutting-edge design

We dedicate to being continually improving, and give you the best.

Reliable, trustworthy performance

We make effort to ensure our devices to operate accurately and guard your health at the first moment.

Improve and maintain healthy lifestyle

Whether to live healthier or to protect yourself, you can easily achieve it with FORA.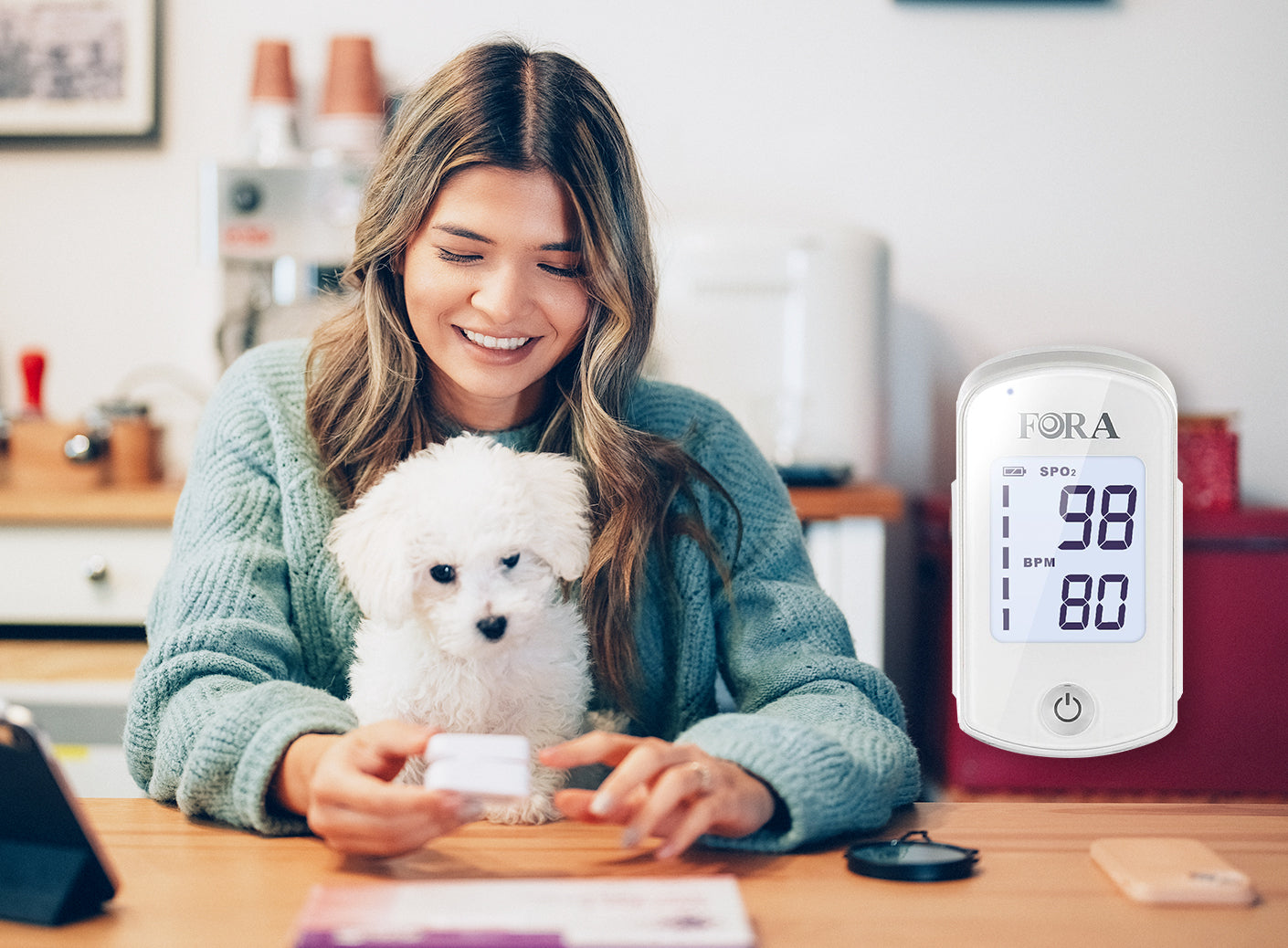 Invigorate your health
We provide versatile products to easily and conveniently track your health condition. Multi-parameters testing, blood pressure monitors, oximeters, weight scales, etc. All you need are here. Come and act now!
Shop now